With all the paralyzing technical aspects of Search Engine Optimization (SEO), it's normal for small businesses to feel overwhelmed when running an SEO campaign. However, despite how challenging the endeavor might be, not implementing SEO can hurt your small business big time. You'll miss out on sales, your competitors will gain an unfair advantage over you, and you'll get very little to no brand visibility.
If you're struggling with putting together a winning SEO campaign for your small business, then this guide is for you because we'll cover the ins and outs of SEO so you can develop a successful online marketing strategy. But first, what is SEO?
What Is SEO?
SEO is the process of improving your website and optimizing it, so it ranks high on the search engine results pages (SERPs) for relevant search queries. Search engines like Google use an algorithm to arrange websites on the SERPs based on ranking factors such as site authority, load speed, content relevance (among other things). The better your website fits these criteria, the higher your site's chances are of ranking higher.
SEO includes optimizing both the creative and technical aspects of your website. It also helps you understand what your audiences search for online, the exact search phrases they use, and the content that will address their problems.
Getting Started with SEO for Your Small Business
To get started, you will need to learn how to develop a successful marketing campaign by learning the basics and crucial aspects of SEO.
Conduct Keyword Research
Performing keyword research helps you uncover keywords that are worth pursuing. These are search phrases that have decent monthly search volumes with few competitors.
To conduct your keyword research effectively, use Ubersuggest, a freemium SEO tool with loads of features to help you find your ideal keywords. For instance, I typed in the keyword "Smartwatch," and this is what the tool showed.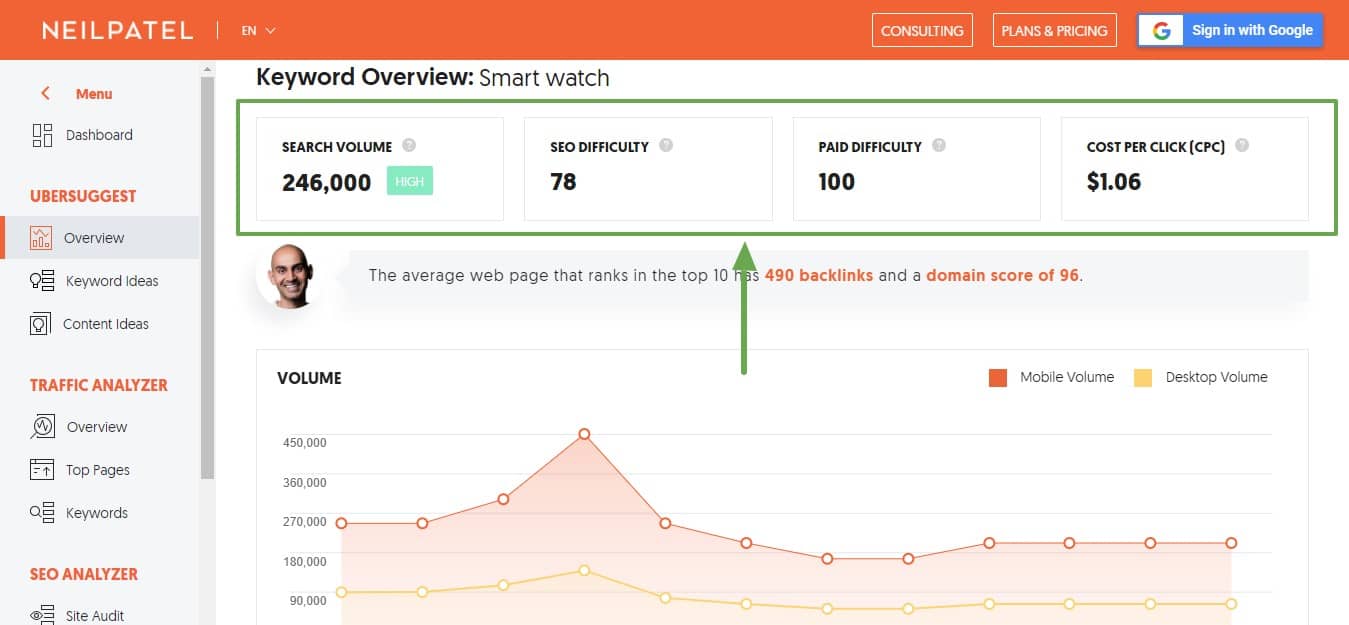 Ubersuggest shows the keyword's average monthly search volume, estimated competition in paid and organic search, cost-per-click (CPC), and more. The tool also gives you keyword ideas with a list of search terms people use on Google, including suggestions and related keywords.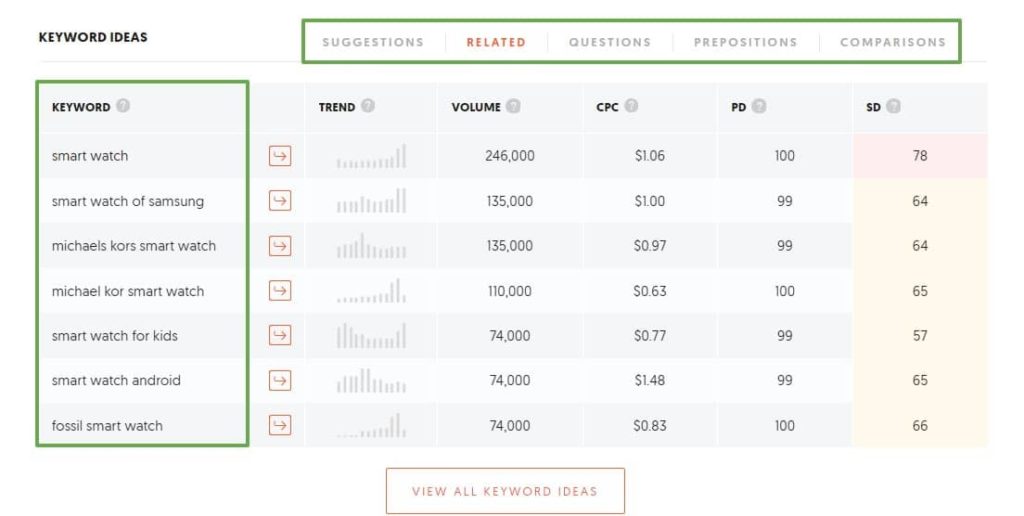 You'll also get content ideas from the list of top-ranking page titles and URLs for your target keyword, including their monthly visits and backlinks. Click on the URL to get to the page and get ideas on how your target keyword was optimized in the content.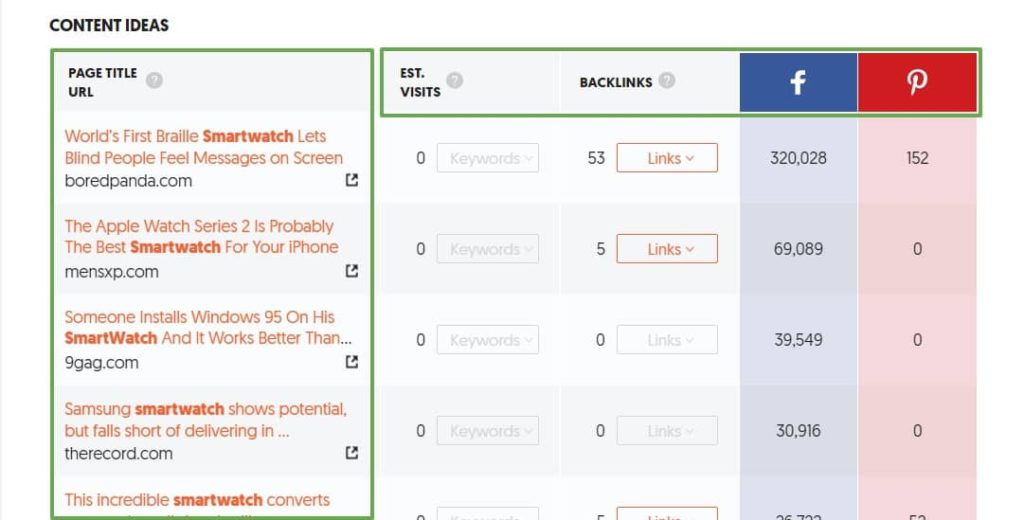 Ubersuggest offers most of its SEO features for free with a daily limit. You can sign up for a free or a paid account to access more data and features, and the best part is, Ubersuggest is way more affordable than most SEO solutions.
Understand User Intent
People search online for many different reasons: some want entertainment, others are looking for information, and there are also those who are ready to buy.
This being said, you need to be mindful of user intent when choosing your keywords. Simply ranking for keywords relevant to your business isn't enough. If your marketing goal is to generate sales, then choose keywords with buying intent. Examples would be "discounts for smartwatch," or "cheap smartwatch".
With user intent in mind, consider these points when SEO-ing your website.
·        Create a designated landing page. Your landing page should match the intent of the website visitors you'll direct to the page. If your audience are ready to buy, then your landing page should be optimized for purchases. If your audience are still looking for options, then your landing page can be a comparison of other providers, with your products as the best.
·        Optimize your product pages for commercial driven keywords. For instance, if you sell baby rompers, optimize your product page using the keyword phrase, "Buy baby rompers" or other phrases with similar meaning. To do this best, use tools such as AnswerThePublic to learn what people are searching for or asking online.
Here are the search term ideas in visualization form.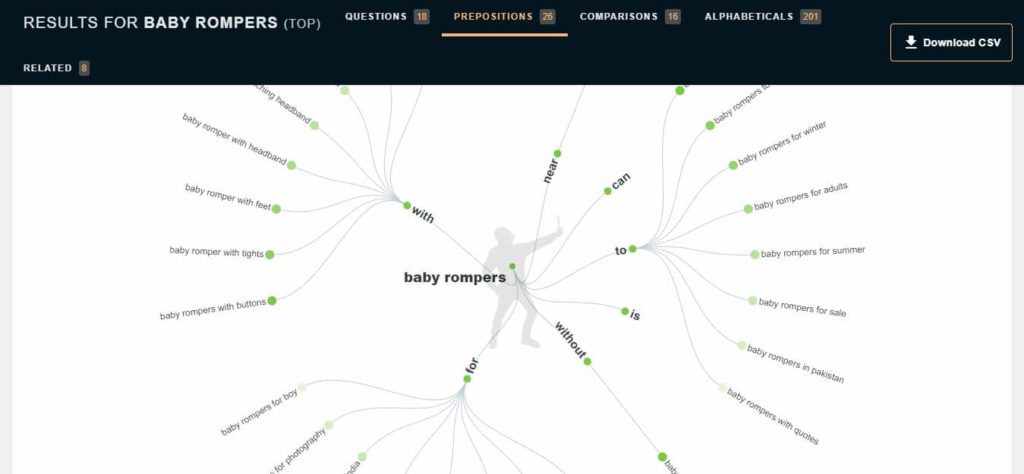 ·        Run surveys. The best way to understand your audience's search intent by asking them directly. Run surveys to uncover what people search for online about specific topics and products.


Insert Your Keywords on Strategic Web Page Elements
Insert your keywords in these elements.
·        Title tag. Next, place your keywords at the beginning of your title. This gives your audience a clear idea about your content when they click on the link.
Here's an example when you search for "Face cleanser" on the Google search results page.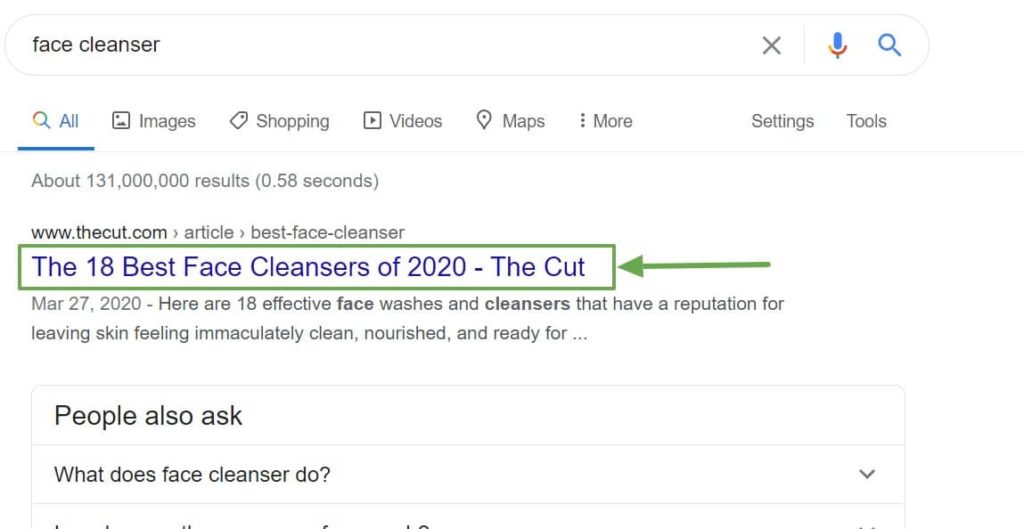 You should also include modifiers to your title tags to increase the chances of your pages showing up in long-tail searches, such as adding the word "Best" before your keywords.
·        URL. Your URL can tell search engines what your web page's content is all about. That's why you need to insert your keywords in your URL. You can also optimize your URL by making it short, readable, straightforward, and by adding your keywords to make them search-friendly.
·        Body copy. Another update you can make is to include a short introduction in your pages and add your target keywords instead of immediately introducing your products. Ensure your copy is informative and sounds natural, so it adds value to the page and optimizes your content.
Design a User-Friendly Site Structure
Your site structure is crucial to both the search engines and your visitors. That's why a user-friendly site structure helps you rank better. To be more user friendly, put your most important content in front of your visitors and reduce the number of clicks your users need to reach the content they want. Follow these best practices to create a user-friendly website structure.
First, make your website mobile-friendly to ensure your site adapts to smaller displays of mobile devices. This also provides an excellent user experience for mobile users, helps you reach wider audiences, and address the Google ranking factor that considers mobile-friendliness. Use Google's Mobile-Friendly Test tool to assess if your website is optimized for mobile display and use.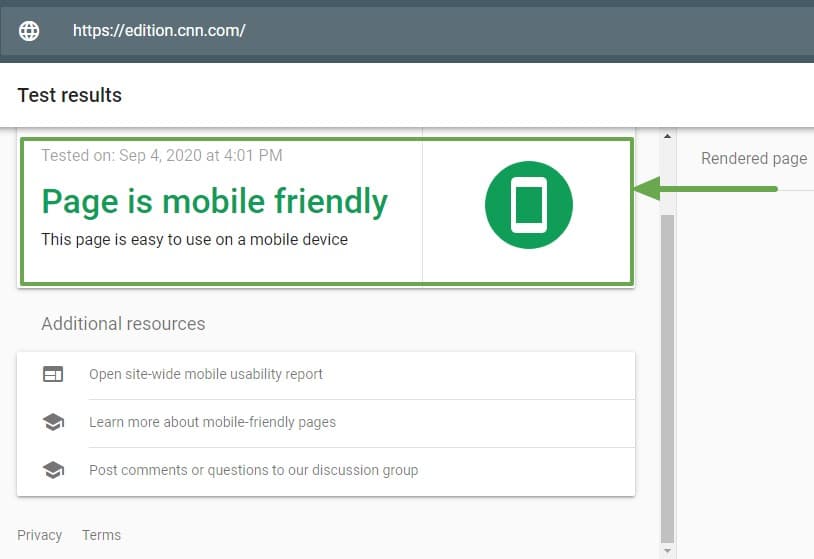 Next, optimize your site's load speed to make navigating through your web pages fast and easy for both search engine bots and your users. Google's PageSpeed Insights analyzes your website and identifies issues that cause lag times and hinder your website's performance. The tool also provides specific recommendations to fix your website issues to improve your load speed and performance.
Finally, ensure your website is scalable and simple to allow visitors to find the products they're looking for in less than three clicks.
Final Thoughts
SEO is a time-consuming and labor-intensive process, but get it right, and you'll see tons of high-quality traffic flooding your website, putting you in a better place to generate truckloads of sales.
short url:
https://bsng.us/99l