Behind many successful businesses, there's a sales team supporting their growth and revenue, and the key to reaching your business's full potential is hiring the right people for the job. Here are the steps your business can take to prepare and execute a proper sales interview that will lead to hiring your next sales leader.
1. Schedule the interview
First things first, you need to get the interview on the calendar. Solidify a date with the interviewee, then send through a digital calendar invite as well as a follow-up email detailing any important information they need to know before the interview.
2. Review the candidate's resume
Reviewing the candidate's resume prior to the interview is one of the most important parts of conducting a successful interview. If you didn't take the time to review their resume, it's going to show. Reviewing it ahead of time can help you prepare questions and get a general understanding of the person you're going to be speaking to. This will also help you understand if they have the sales experience your team is looking for.
3. Provide expectations to the interviewee
Once it's time for the interview, start the meeting by setting expectations so the candidate can know what to expect. This will help take some of the pressure off so the interview can run as smoothly as possible.
4. Don't forget to take notes
Make sure to jot down notes throughout the interview so you can refer back to them when you're finished. Write down any key talking points or things that stood out to you about that candidate that will help you make an informed hiring decision.
5. Create a welcoming interview experience
Most candidates are naturally nervous comes time for an interview—we've all been there. Create a warm and positive environment from the start of the interview to help calm their nerves a bit. Getting to know them and having a conversation before diving into the actual interview questions can help.
Example Sales Interview Questions to Ask Candidates
At the heart of a good interview are good questions. Here are some example sales interview questions you can ask potential candidates in your next sales interview:
What advice would you give to a salesperson just beginning their career?
How do you keep up with your target audience?
Tell me about your most successful sale
What does your current sales process look like?
What do you know about our company and product/service?
Which sales metrics do you believe are the most valuable?
What makes a good salesperson?
Describe a time you lost a deal and how you followed up
How would you handle a challenging or demanding client?
Which do you think is more important: Sales goals or customer satisfaction?
With proper preparation and the right questions, your hiring team will have no problem finding a stand-out candidate to complete your sales team.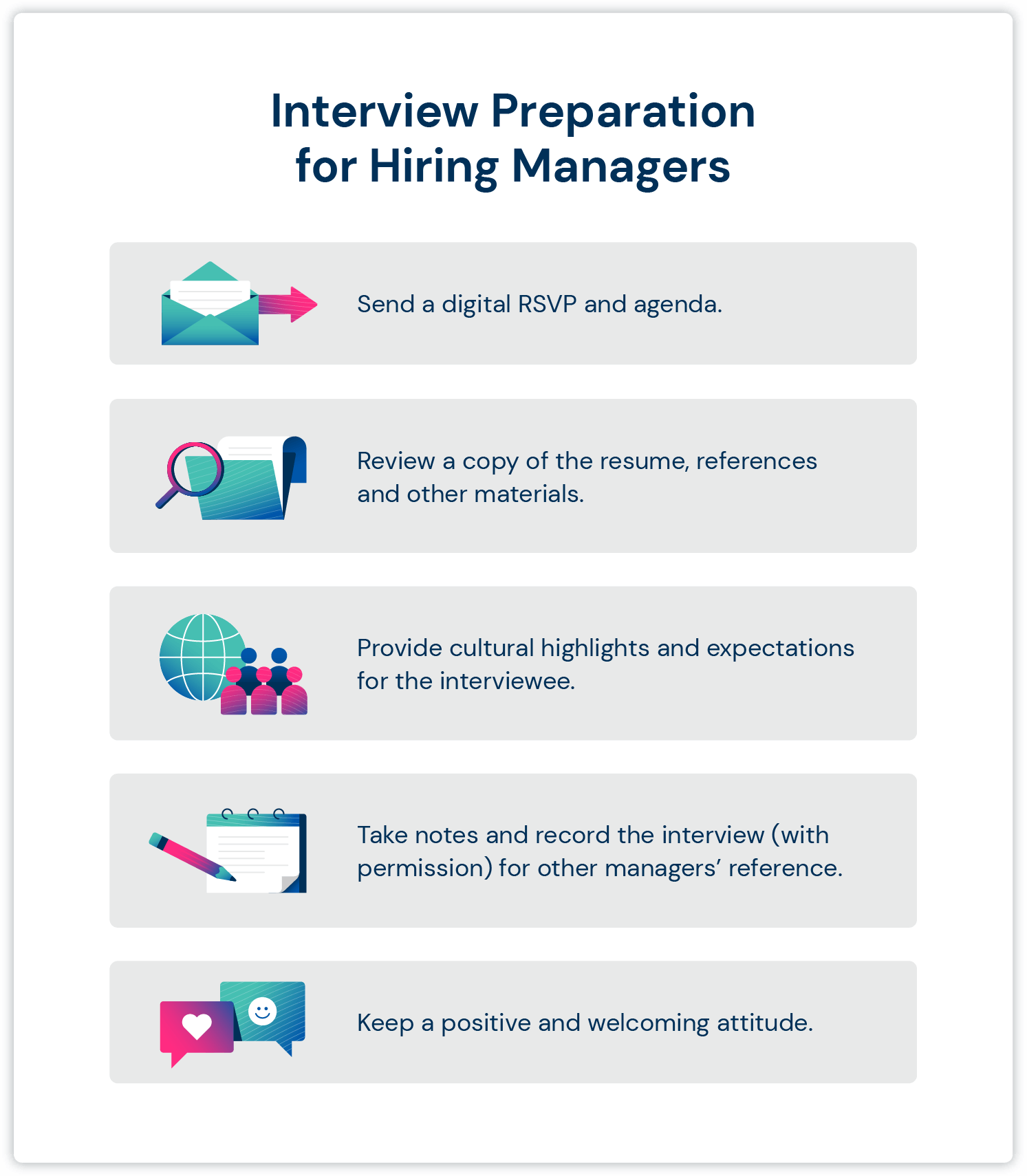 short url:
https://bsng.us/e7o